Try It
You have just examined three techniques authors use to support a claim. It is important to remember that logos, which is the appeal to logic and reasoning, is the strongest support. The other two forms of support – pathos and ethos -- often involve logical fallacies by appealing to emotions or the author's character. You also learned the steps you should take to assess how the author uses evidence and reasoning to support his or her claim.
In this activity, use this information and apply it to analyze and assess the evidence and reasoning used by Nelson Mandela in his statement delivered on the dock at the opening of his trial on charges of sabotage in Pretoria, South Africa in 1964.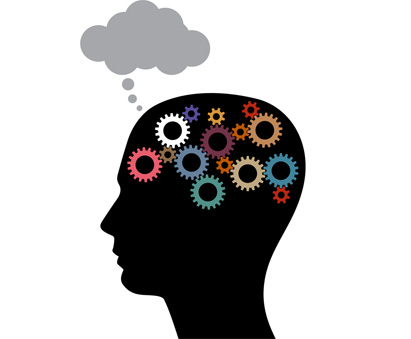 Read an excerpt from a transcript of Nelson Mandela's "I am prepared to die" speech and complete a graphic organizer to assist you in analyzing the reasoning and evidence to support Mandela's claims.  After completing the reading and graphic organizer, you will complete a formative assessment of your understanding.
Directions:
1. Download the Assessing Reasoning and Evidence Used to Support the Author's Claims graphic organizer.
2. Read the excerpt below from Nelson Mandela's speech, "I am prepared to die."  As you read the speech, take notes in the graphic organizer.
I am the first accused. I hold a bachelor's degree in arts and practised as an attorney in Johannesburg for a number of years in partnership with Oliver Tambo. I am a convicted prisoner serving five years for leaving the country without a permit and for inciting people to go on strike at the end of May 1961.
At the outset, I want to say that the suggestion that the struggle in South Africa is under the influence of foreigners or communists is wholly incorrect. I have done whatever I did because of my experience in South Africa and my own proudly felt African background, and not because of what any outsider might have said. In my youth in the Transkei I listened to the elders of my tribe telling stories of the old days. Amongst the tales they related to me were those of wars fought by our ancestors in defence of the fatherland. The names of Dingane and Bambata, Hintsa and Makana, Squngthi and Dalasile, Moshoeshoe and Sekhukhuni, were praised as the glory of the entire African nation. I hoped then that life might offer me the opportunity to serve my people and make my own humble contribution to their freedom struggle.
Some of the things so far told to the court are true and some are untrue. I do not, however, deny that I planned sabotage. I did not plan it in a spirit of recklessness, nor because I have any love of violence. I planned it as a result of a calm and sober assessment of the political situation that had arisen after many years of tyranny, exploitation, and oppression of my people by the whites…
Pass laws render any African liable to police surveillance at any time. I doubt whether there is a single African male in South Africa who has not had a brush with the police over his pass. Hundreds and thousands of Africans are thrown into jail each year under pass laws…
Africans want to be allowed to live where they obtain work, and not be endorsed out of an area because they were not born there. Africans want to be allowed to own land in places where they work, and not to be obliged to live in rented houses which they can never call their own. Africans want to be part of the general population, and not confined to living in their own ghettoes.
African men want to have their wives and children to live with them where they work, and not be forced into an unnatural existence in men's hostels. African women want to be with their menfolk and not be left permanently widowed in the reserves. Africans want to be allowed out after 11 o'clock at night and not to be confined to their rooms like little children. Africans want to be allowed to travel in their own country and to seek work where they want to and not where the labour bureau tells them to. Africans want a just share in the whole of South Africa; they want security and a stake in society…
Above all, we want equal political rights, because without them our disabilities will be permanent. I know this sounds revolutionary to the whites in this country, because the majority of voters will be Africans. This makes the white man fear democracy.
But this fear cannot be allowed to stand in the way of the only solution which will guarantee racial harmony and freedom for all. It is not true that the enfranchisement of all will result in racial domination. Political division, based on color, is entirely artificial and, when it disappears, so will the domination of one color group by another. The ANC [African National Congress] has spent half a century fighting against racialism. When it triumphs it will not change that policy.
This then is what the ANC [African National Congress] is fighting. Their struggle is a truly national one. It is a struggle of the African people, inspired by their own suffering and their own experience. It is a struggle for the right to live.
During my lifetime I have dedicated myself to this struggle of the African people. I have fought against white domination, and I have fought against black domination. I have cherished the ideal of a democratic and free society in which all persons live together in harmony and with equal opportunities. It is an ideal which I hope to live for and to achieve. But if needs be, it is an ideal for which I am prepared to die.