Learn It
As Americans, we tend to think of World War II starting in 1941 when the Japanese bombed Pearl Harbor. However, in Europe, the war began in 1939 when the Nazis invaded Poland. World War II was the deadliest and most destructive war in history. More than fifty nations in the world were fighting, with more than 100 million soldiers deployed. In this activity, you will use both qualitative and quantitative sources of information to learn about the impact of World War II on the United States and other nations of the world.
Your research question is:
What was the impact of World War II on the military and civilian populations of the United States, the Soviet Union and China?
In order to answer this question, you will need to analyze two types of information: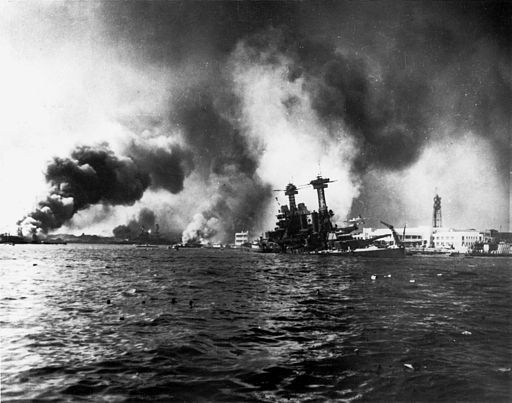 From both the qualitative and quantitative information, you can draw a more complete conclusion about the impact of the bombing of Pearl Harbor.
You now know that the United States was not prepared for an attack by Japan and the Japanese mistimed their declaration of war against the United States. A total of 2,403 Americans were killed, 68 of those were civilians; and 1,178 Americans were wounded, 35 of those were civilians. Damage to U.S. aircraft was substantial, with 169 aircraft destroyed and 159 damaged. The U.S. ships were mostly damaged and took up to 2 years to repair. The surprise attack by the Japanese led to the United States' declarations of war against Japan and her ally, Germany.