Review It
Let's review the definition of a primary and secondary source of information.
A primary source is a document or physical object created during the time period under study. Creators of primary sources were present during an event or time-period and offer direct evidence about the time period under study.
A secondary source interprets and analyzes primary sources. Creators of secondary sources are one or more steps removed from the event. Secondary sources may have pictures, quotes or graphics of primary sources in them.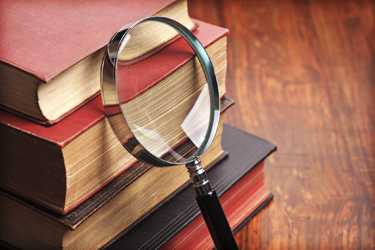 From these definitions, you know that secondary sources are related to primary sources because they analyze and interpret information from primary sources to create the secondary source.
For more examples of primary and secondary sources, review the following presentation:
J'aime Holderbaum: Primary and Secondary SourcesOpens a new window
In addition to understanding that secondary sources are based on the analysis and interpretation of primary sources, to further analyze the relationship between the two sources, you should ask the following questions:
How does the author know this information?
What is the author's purpose in writing this document?
What is the author's point of view?
What information is included in each source?
Does the information in the primary source corroborate or support the information in the secondary source?
How does the information differ between the two sources?
Is the differing information in the secondary source provable? Logical?